On November 19, 2014, Close the Gap unveiled the first prototype of DigiTruck at the 10 year anniversary with Archbishop Desmond Tutu in Dolce la Hulpe, Belgium. The DigiTruck is a solar-powered, mobile multi-purpose IT unit able to bring ICT innovation and education to rural and vulnerable communities that would have previously been dependent on the electrical grid.
The DigiTruck received such an outstanding positive response from the Close the Gap network that four more DigiTrucks were  sponsored on the spot. And the first of these is well underway to bridging the digital divide in the northern Tanzanian region of Moshi, just in the foothills of Mount Kilimanjaro.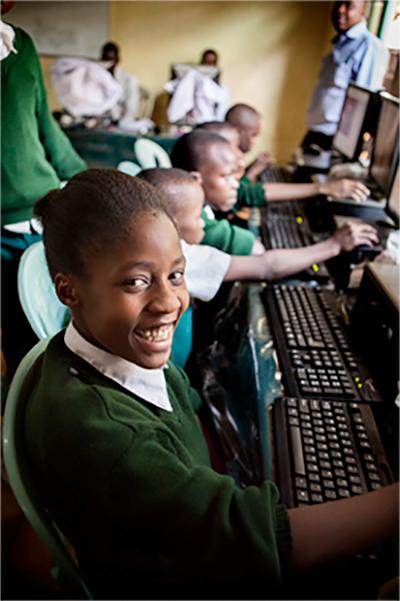 This DigiTruck, sponsored by longtime partner Arrow Electronics, is the first of its kind to be constructed IN COUNTRY using a local company and as much material sourced locally as possible.
The first stop for this DigiTruck will be to Neema International to support the TuleeniOrphanage, home to nearly one hundred orphaned and/or vulnerable children. Tuleeni is located in the remote village of Rau in the Kilimanjaro region of Tanzania.