NGO DPI was happy to host four of the five Singing Ambassadors for Peace at Salvation Army Headquarters in Manhattan on December 5, 2013.  The networking and fund raising event for the organization was provided by NGO DPI members Friendship Ambassadors Foundation (FAF) and Salvation Army.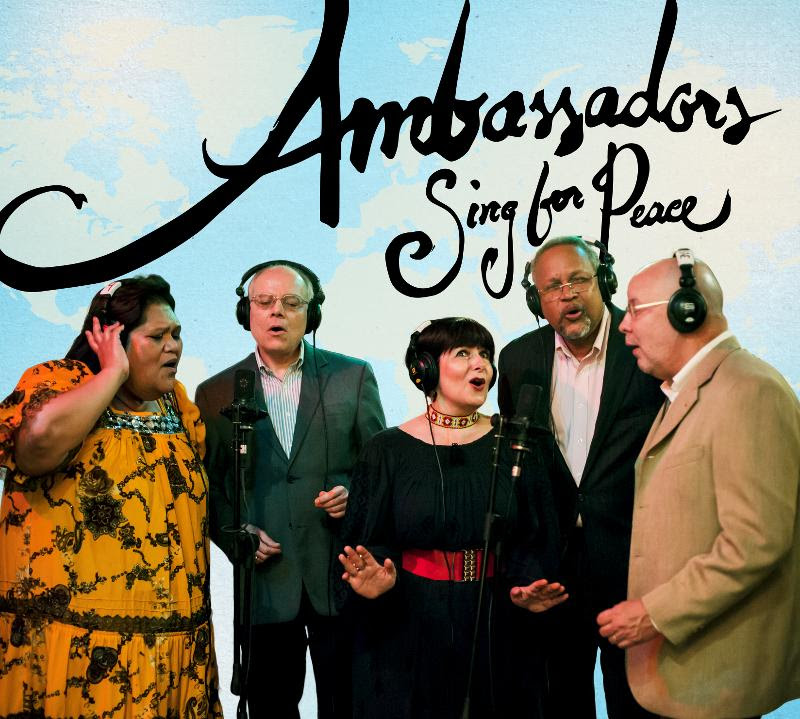 FAF recently released the hit holiday CD, Ambassadors Sing for Peace and, at the request of Executive Committee Chair Anne-Marie Carlson, invited the Ambassadors to join our members in a joyful holiday event, graciously hosted by the Salvation Army at their headquarters in Manhattan. Judy Lerner donated treats for the overflow reception.
Joining a full house for the reception and evening of song were:
~ H.E. Ambassador Guillermo E. Rishchynski, Permanent Representative of Canada to the UN
~ H.E. Ambassador Antonio Pedro Monteiro Lima, Permanent Representative of Cape Verde to the UN
~ H.E. Ambassador Eduardo Ulibarri, Permanent Representative of Costa Rica to the UN, and the ensemble's lead singer,
~ H.E. Ambassador Simona Miculescu, Permanent Representative of Romania to the UN.
(H.E. Ambassador Marlene Moses, Permanent Representative of Nauru to the UN, had to cancel due to a last minute commitment.)
About the CD: Under the music direction of Emmy Award-winning composer, arranger and choral conductor Gary Fry, five Ambassadors to the United Nations stepped out of their usual roles and utilized the soft power of the arts to promote peace. The FAF-produced CD contains twelve familiar songs promoting world peace, hope, and togetherness for the troubled times that we all inhabit. This is an important, diplomatic and artistic effort for all time.  The CD is available at the UN Bookstore and online 
here
.